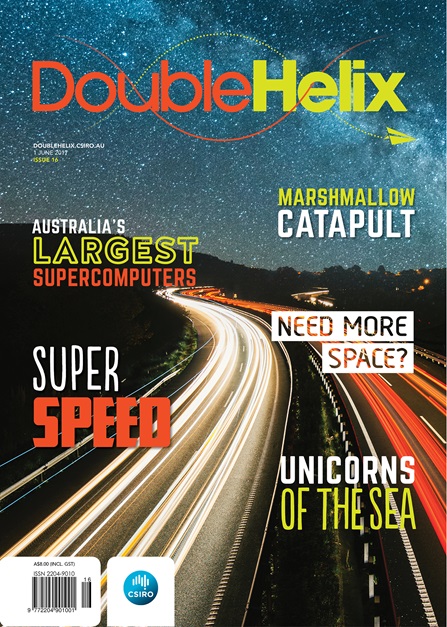 CSIRO's science magazine for kids
Double Helix
This subscription will be delivered to
All prices in Australian dollars. Prices include postage and handling.
Double Helix is a science magazine from CSIRO for kids and early teens. It's perfect for girls and boys aged 8 to 14 years.
Packed full of stories and things to make and do, Double Helix promotes critical thinking, strengthens literacy skills and fosters an interest in the fields of science, technology, engineering and maths.
Double Helix comes out eight times per year (approximately every six weeks). Please allow six to eight weeks for your first delivery.
For support please email doublehelix@csiro.au or call 1300 719 623.